A society based on the rule of law
Québec is a democratic society based on the rule of law. All persons are equal in value and in dignity and have the right to the equal protection of the law. They must obey all laws regardless of their beliefs.
It is prohibited to discriminate against individuals on the basis of reasons set forth in the Charter of Human Rights and Freedoms, specifically:
Race
Color
Sex
Pregnancy
Sexual orientation
Civil status
Age except as provided by law
Religion
Political beliefs
Language
Ethnic or national origin
Social condition
Disability or use of a means to mitigate this disability
For example, a person cannot be refused housing due to ethnic origin, social condition or disability. Discrimination is prohibited in the workplace, specifically in job offers, the hiring process and working conditions. The law also prohibits harassment in all its forms. In this same spirit, homosexuals are recognized as having the same rights and responsibilities as all other citizens of Québec.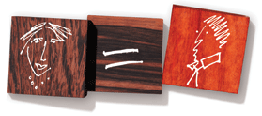 Useful links