The exercise of human rights and freedoms must respect the rights and freedoms of others and the general well-being
Fundamental rights and freedoms are exercised while respecting the rights and freedoms of others, public order, the general well-being of citizens and the democratic values of Québec. The use of violence is prohibited.
In summary, Quebecers attach a great deal of importance to maintaining a climate that fosters freedom of speech, the right to equality between individuals and respect for differences. These values and the laws of Québec society enjoy a consensus and ensure to everyone the right, among others, to free speech and the free choice of lifestyle, opinions and religion.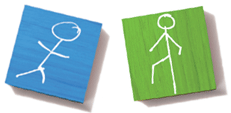 Useful links