Permanent workers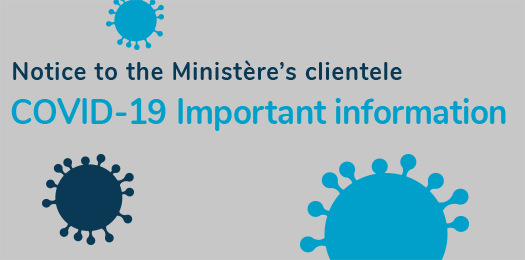 Effective January 1, 2020, a new selection condition regarding the learning of democratic values and the Québec values expressed by the Charter of human rights and freedoms applies to all economic immigration programs. For more details, see the page about the attestation of learning about democratic values and the Québec values.
Immigrating to Québec to work
Each year, Québec receives thousands of immigrants whose skills respond to particular market needs and make it easier for them to find work. Perhaps you could also have this opportunity.
Why choose Québec?
Because immigrants to Québec find good job opportunities and one of the best qualities of life in the world—both in urban centres and outlying regions.
Because in Québec you can achieve your goals, push your limits and expand your horizons.
Because Québec allows you to lead a full life. It's as simple as that!
Already in Québec for work or studies?
If you are currently living in Québec for work or studies and would like to settle permanently, find out about the Programme de l'expérience québécoise (Québec experience program). It makes permanent immigration quick and easy.
Interested in applying to immigrate to Québec?
The permanent selection application process is now based on the expression of interest principle. People interested in immigrating to Québec must first complete and submit an expression of interest. Ministère de l'Immigration, de la Francisation et de l'Intégration then invites those whose profile corresponds to Québec's needs to submit a permanent selection application.
| | |
| --- | --- |
| | To learn more |
Your 7-step procedure!

Find out about Québec
Are you interested in living in Québec? Getting informed is a simple and inexpensive way to determine if your immigration project is feasible.

Know the conditions of the Regular Skilled Worker Program and find out about the immigration process.


Submit an application for permanent immigration
To apply to immigrate, you first must submit an expression of interest through Arrima. You can complete and update your expression of interest form at any time, free of charge.

Those who have submitted an expression of interest and whose profiles meet Québec's needs are invited by Ministère de l'Immigration, de la Francisation et de l'Intégration to apply for permanent selection. If you receive an invitation and wish to continue with the process, you must apply for permanent selection and send the Ministère the supporting documents required to process your application.

Prepare before your departure for Québec.
You will soon discover new horizons in Québec, where you have decided to settle. Take advantage of the waiting period for your permanent residence visa to prepare yourself well and take certain steps while you are still abroad. This will ease your integration in Québec after your arrival.





Proceed to Québec's reception service at the Montréal airport
You have arrived at your destination! Consult this section for an overview of entrance reception formalities.


Continue taking steps to successfully integrate into Québec
To make your integration process as smooth as possible, find out about the first steps to follow when you arrive in Québec as well as the services offered by the government and its partner organizations to facilitate your integration.