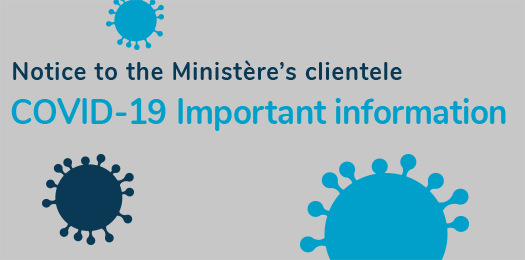 FREE French courses for immigrants living in Québec
New!
Since July 1, 2019, more immigrants are now eligible for French courses offered free of charge by the Government of Québec and for financial assistance, which has been increased.
Choose your course!
You can also learn French in your country of origin.
Notice for individuals temporarily residing in Québec:
An immigrant holding a work or study permit must respect the conditions related to their status. If the registration for a full-time French course does not conform to these conditions, the immigrant could lose their temporary resident status. Failure to respect the conditions of their stay could also lead to a refusal of the next application to stay in Québec or elsewhere in Canada. It is the immigrant's responsibility to know the conditions related to their status and respect them. For more information, contact Immigration, Refugees and Citizenship Canada.
Promotional brochures
Version en franšais (PDF, 2,539 kB)
English version (PDF, 2,230 kB)


إصدار باللغة العربية(PDF. 3,051 kB)
versiˇn en espa˝ol (PDF, 3,018 kB)
廣東話版 (PDF, 3,129 kB)
简体中文版本 (PDF, 3,187 kB)
বাংলা অনুবাদ(PDF, 2,946 kB)

हिंदी स्वरूप (PDF, 3,062 kB)
ردو زبان میں (PDF, 3,018 kB)
தமிழ்பதிப்பு (PDF, 3,082 kB)
ਪੰਜਾਬੀ ਅਨੁਵਾਦ (PDF, 3,039 kB)
Salin sa Tagalog (PDF, 3,020 kB)
نسخه فارسی (PDF, 3,032 kB)